VVA NJ State Council Chapter 12
Vietnam Veterans of America NJ State Council Chapter 12 Monmouth County
P O Box 276
Allenhurst, NJ 07711
Tel: 908-902-8789
Fax: 732-741-2567
Email: vva12p@verizon.net
MEETING ARE ON THE 1st WEDNESDAY OF EACH MONTH AT 7:30pm AT
VFW POST #2226, 212 NORWOOD AVENUE, OAKHURST, NJ 07755
President – Dennis Beauregard 831 Andover St Red Bank, NJ 07701 Tel 908-902-878 Fax 732-741-2567 vva12p@verizon.net
1st Vice President – Ernest Diorio 63 Livingston, Ln Manalapan, NJ 07726 Tel 732-245-5552 litetrop67@aol.com
2nd Vice President – Donald Davison 1509 6th Ave Neptune, NJ 07753 Tel 732-988-4056 soulpony@aol.com
Secretary – Tony Corbella 14 Rubin Ln Ocean, NJ 07712 Tel 732-640-1967 Fax 732-272-8770 paddybella@optimum.net
Treasurer – Richard Brandon P O Box 195 Greenville, NY 12083-0195 Tel 518-791-2400 richbrandon1952@yahoo.com
State Council Delegate – Michael Berman 7 Rosewood Dr Lakewood, NJ 08701 Tel 732-363-3129 bermanm753@cs.com
State Council Delegate – Daniel Higgins 602 Pacific Ave Beachwood, NJ 08722 Tel 732-341-2544 danielhiggins123@comcast.net
State Council Delegate – Tony Corbella 14 Rubin Ln Ocean, NJ 07712 Tel 732-640-1967 Cell 732-272-8770 paddybella@optimum.net
State Council Delegate– Phil Pesano 9 Manhattan Dr Brick, NJ 08723 Tel 848-480-3689 pesano@comcast.net
State Council Alternate – Carmelo Burgaretta 80 Meadow Dr Shrewsbury, NJ 07702 Tel 732-758-9775 cburgaretta@verizon.net
Associate Representative – Bob Parrella 340 Taylor Mills Rd Manalapan, NJ 07726 Tel 732-303-1689 bobpark4@aol.com
Missing in America Project and Vietnam Veterans of America Chapter 12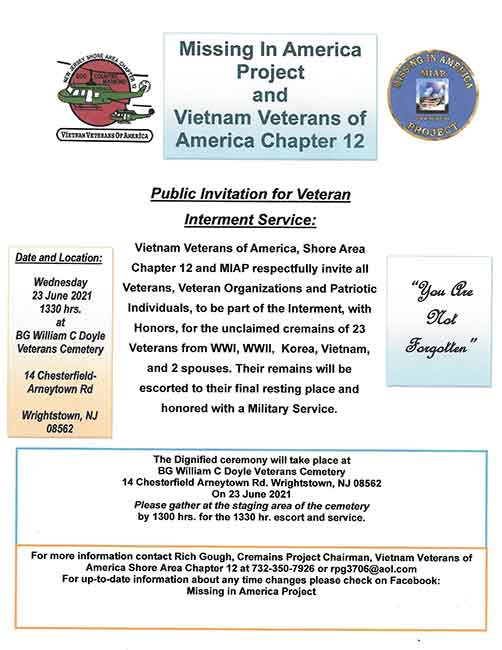 As some of you may know, we entered our 4-minute presentation video "Forgotten" into a few local film festivals in hopes of getting more exposure of our local funeral homes. We have been accepted into the Jersey Shore Film Festival under the "Jersey Short Short" category. This means that we have a chance of winning a spot in the final competition on awards night. By doing so, we will get the word out nationally about the unclaimed remains of our military veterans and hopefully create a favorable exposure with our area funeral homes. This year's festival runs from June 23 until June 30 when the winners will be announced at the Awards Gala. Our film will be presented at two times during the festival...
24 Jun 2019 – Screening at 6:00pm at the Film Salon at JCC of Jersey Shore, 100 Grant Ave Deal, NJ
29 Jun 2019 – Screening at 12:00pm at the Berkeley Oceanfront Hotel, 1401 Ocean Ave. Asbury Park, NJ
Our Chapter 12 video FORGOTTEN was selected for entry in the Indie Street Film Festival. It is being held in Red Bank from July 24 -28. Our film is being screened on Saturday, July 27, 12:00pm at the Bow Tie Cinemas, 36 White St, Red Bank. Our film will be eligible for an audience award which means the more we have to vote, the better chance we have of getting our word out locally about our program.
For friends and Chapter members, we can offer up to 10 uses of the code ISFF50FILMMAKER which will give you 50% off the ticket purchase for our film screening, so it will be first come first serve.
7 May 2021 – It is with a sad heart, our Brother Len Worland had passed away on Friday, May 7, 2021.
17 March 2020 – Governor Signs Dancer Bill Allowing Ashes of Veteran Family Members to be Buried in Military Cemeteries
8 August 2019 – Veterans Cremation
August 2, 2020 — Sometimes The Living Must Help The Dead
Nov-Dec 2019 – Back in The World
6 Sep 2019 – Back in The World
11 Apr 2018 – Cremains Burial Invitation – Missing in America Project, After Action Report
23 Nov 2018 – Veterans Forgotten Finally Put to Rest, VVA Chapter 12 (YouTube)
2 Dec 2017 – "Forgotten" / Vietnam Veterans of America (YouTube)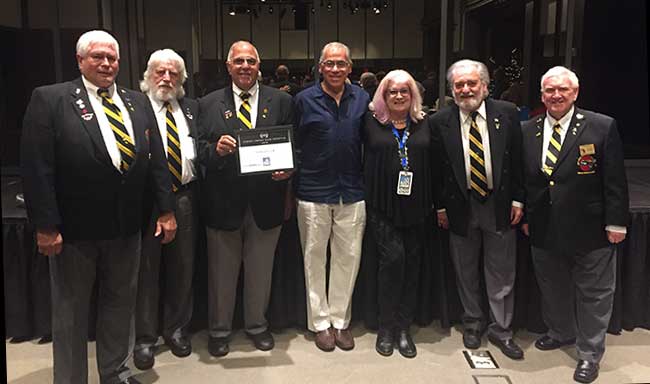 Chapter 12 Winner Jersey Shore Film Festival for Their Film "FORGOTTEN"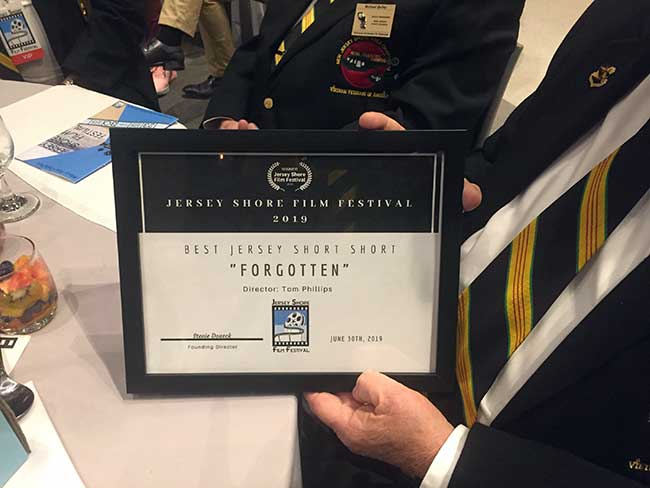 Chapter 12 Winner of Best Short Story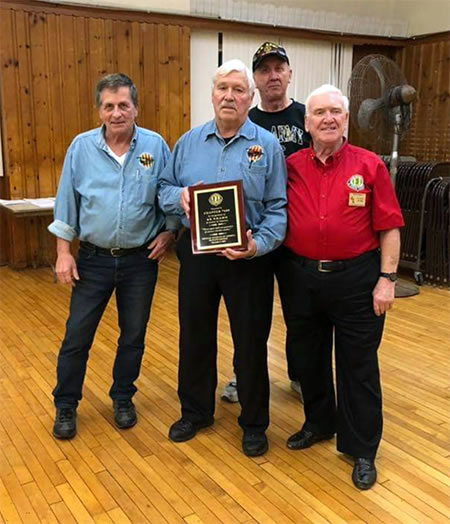 Lake Julianna Aug 30 2020 Kids Wish-N To Go Fish-N
Take a Veteran Fishing Day a Great Success

NJSP Marine Service Bureau​
Quilts of Valor - Fishing - Fast Boat Rides - BBQ


NJSP Marine Service Bureaur Tour 2016

Wheelchair Accessible 27' Kelly Girl Charter Boat

Disabled Veterans Beach Permit